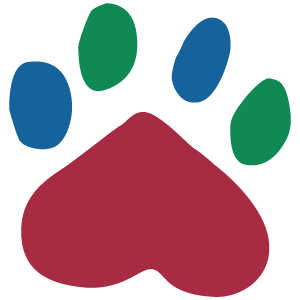 Amazing staff Dr. Wood was absolutely amazing and super kind to my puppy Everest. Highly recommend this vet clinic.

Ariel B.
I was 2000 miles from home on a road trip and my 2 pups needed shots. I was able to get an appointment very fast. Very friendly service! We were able to stay outside in the yard and play ball with the dogs and the staff came outside with everything they needed, the dogs never even noticed the shots! Great pricing, no office fee for visiting- just a flat price for the shots. Very satisfied, would be my regular vet if I lived here!

Laurana S.
They were very professional I got one dog spayed and one dog neutered will definitely be using them as my normal vet from here on out.

Nikki K.
The people who work here are so friendly and helpful with my dog. They know that he needs a little muzzle, though they do take the time to see if he will warm up to them. They also work with me on letting me be with him and with my schedule for appointments and are great at listening and helping me talk things out.

Erynn F.
We take our cats here to Five Valley, and I am always impressed!! I give these guys two thumbs up, and I wish I can put ten stars on here! They ladies that work here are really friendly and polite. Very professional from the time you walk in to the time you walk out. The actual vet is super nice, and you can tell she loves every animal that walks through her doors. She is gentle with them, and makes sure that your animal gets the BEST treatment necessary! The office itself is super sanitized, neat, organized, and well kept. I also need to say that Five Valley is very affordable, and if you are hurting financially they work with other organizations that will do everything in their power to help you pay your bill/bills. Everyone there is super knowledgeable. I recommend Five Valley to anyone looking for a vet!

Phil
I just love Dr. Cyndi Wood! I never feel like its just all about money, she's down to earth and loves the animals!

Vanessa S.
Dr. Woods and her staff is amazing in every way with any pet! She's very knowledgeable and always gives the animals 100% attention and a proper diagnosis. Shes been my vet for more than 25 years and I would never see anyone else!

Ruth S.
Have been bringing our girl here for years. Love this clinic. My pup gets the best care here.

Angela M.
I love this clinic. We just have been getting shots and minor things like looking at one of my dogs eyes and their weight. They are so nice and I like how they are kinda small. Usually I only see the staff and maybe 2 other people there which is great for my dogs. They are kinda crazy. I think you can get an appointment within a week of when you call. And the prices have been good for us as we have a tight budget.

Christine F.
Got my cat, Apollo, neutered here and got eye drops for his inflamed eye. The surgery was quick and healed properly. The eye drops also really helped. The staff was friendly, professional and had the right touch of humor. Six stars for sure!

Seraph S.